überlin's Epic list of podcast recommendations
by
James Glazebrook
The eagle-eyed* among you may have noticed that we're currently "in-between" podcasts.
*OK, "eagle-eared". Actually, eagles' hearing might suck. Which animals have good hearing? Bats, I guess. But "bat-eared" doesn't sound right, does it? Anywaaaaay…
We don't have access to a studio at the moment, so Radio überlin is on hiatus until we can find another space in which to record, or can build our own. If you can help with either of these options, feel free to get in touch!
But the real reason for this blog post is to share some of the podcasts that inspired us to try the audio medium in the first place. They've made us laugh, cry, cry laughing, think, re-think, question our whole outlook on life, and sometimes even our sanity. They're presented mostly by comedians (who get paid to talk for a living, after all) and explore everything from science and spiritually to hilarious shit stories and beverages (and sometimes hot sauce).
Tasty! Get your headphones on…
Berlin
*NEW ENTRY!!!* Burp – the Berlin Belly podcast
A fascinating foodie podcast featuring interviews with the people behind projects like the Kombucha Berlin Society and Kreuzberg's no-packaging grocery store Original Unverpackt.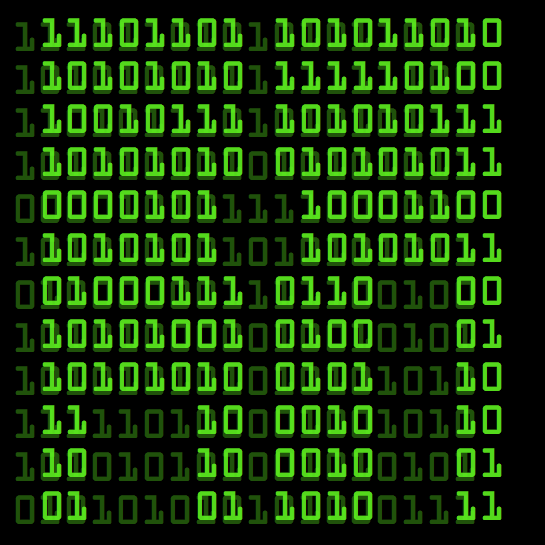 Bits of Berlin
Tam from the Mädels with a Microphone podcast (listed below) puts on her geek glasses and peeks into the matrix of Berlin's tech community.
Hipster and Hack
The guys from startup blog Silicon Allee take an irreverent look at tech news stories from Berlin and beyond.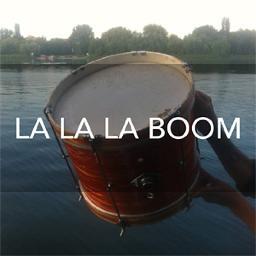 La La La Boom
As descriptions go, we can't top this: "A podcast of uncommon refinement and distinction. Recorded in a secret floating fortress in Berlin by two gentlemen of leisure."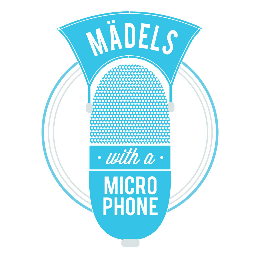 Mädels with a Microphone
On indefinite hiatus but worth catching up on, the Mädels dive into quirky and personal stories about Berlin and its inhabitants.
piffle!
Recording live at Wedding's Vagabund Brauerei, American-ish brothers Josh and Noah improvise sketch comedy, music and other nonsense with their guests.
Radio Spätkauf
Our favourite destination for English-language Berlin news, opinion and chat. Professionally produced, but charmingly personal.
This Week in Germany
Germany-wide news, presented in a magazine format, every week in English. Always informative.
Walrus & the Bear
The wonderful Wouter, a tour guide and art historian, takes on "the intricate and wildly fascinating city that is Berlin", starting with the Olympic Stadium.

Convos
By The Way
The ever delightful Jeff Garlin (Curb Your Enthusiasm) shoots the shit with guests like Larry David, Lena Dunham and Amy Poehler.
*NEW ENTRY!!!* The Champs
The blackest white people, Chapelle's Show co-creator Neal Brennan and stand-up Moshe Kasher, speak to actual black people from Chris Rock to Questlove.
Distraction Pieces
The most thoughtful man in hip hop Scroobius Pip gets deep with guests from fellow erudite Essexman Russell Brand and comics warlock Alan Moore to Wes Borland and Simon Pegg.
Girl on Guy
Aisha Tyler (famous for being Lana in Archer and generally entrepreneurially awesome) chats to her (mostly) guy friends and gets them to share their self-inflicted wounds.
Ronna & Beverly
Everyone's favourite fake fifty-something Jewish mothers embarrass their guests with intrusive questions.
WTF
Mark Maron speaks frankly with entertainers such as Todd Glass, who came out on the podcast, and Robin Williams, who talked openly and honestly about his struggles with depression.
You Made It Weird
Pete Holmes gets deep with guests like Henry Rollins and TJ Miller, about love, sex, spirituality and life in general.
Life, relationships, science and stuff
Don't Ever Change
Funny people reflect on their formative years – their usually-hilarious, sometimes tragic, time at high school.
Here We Are Curious comedian Shane Mauss learns from scientists and other experts about evolutionary psychology, the science of laughter, the secret life of pronouns and other fascinating subjects.
OMFG
Thirtysomethings learn about things like "fleek" and weird Twitter from "the kids".
Professor Blastoff
Tig Notaro and friends ramble a lot and play silly improv games in this show which is ostensibly about science.
*NEW ENTRY!!!* Question of the Day
Entrepreneur James Altucher and Freakonomics co-author Stephen Dubner answer random questions for listeners who are "short on time and long on curiosity".

Sawbones
A marital tour of misguided medicine, exploring everything from the weird history of poison ivy to the past popularity of enemas and cleanses.
This Feels Terrible
Comedians talking about their relationship history with Erin McGathy, who even recorded her marriage to Community creator Dan Harmon for the show.
Totally Married
Elizabeth Laime and her husband "psychic Andy" dole out advice about marriage and relationships.
Movies
Comedy Film Nerds
Worth listening to, if only for their Fury Road spoiler episode, the best analysis of the best blockbuster in recent years. Oh, and all their other great eps!
Denzel Washington is the Greatest Actor of All Time. Period.
An A-Z rundown of the man's movies, rating the "Denzelishness" of each, and creating a bunch of memes along the way. *single Glory tear*
Doug Loves Movies
The superhigh Doug Benson plays the Leonard Maltin game, Last Man Stanton and other movie trivia games before a live crowd.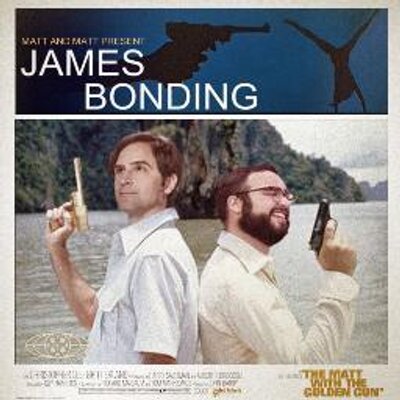 James Bonding
Trust us, you don't need to be a James Bond fan to enjoy Matts Mira and Gourley nerding out over their favourite film franchise. (to the 007 theme) MattandmattMattandmattMATTANDMATT!
How Did This Get Made?
Paul Scheer, June Diane Raphael and Jason Mantzoukas of The League/assorted hilariousness review bad and bonkers movies. And Devil's Advocate.
I Was There Too
Interviews with minor players in major film scenes, like the bus passengers from Speed and the mother from the train station shootout in The Untouchables.
Maltin on Movies
Leonard Maltin. On movies. With co-host Baron Vaughn providing a gleeful counterpoint to our Leonard's thoughtful musings.
We Hate Movies
Entertainingly terrible (but not terribly entertaining) movies torn apart by a bunch of nerds.
Music
Analyze Phish
The late great Harris Wittels (Parks and Recreation, #humblebrag) tries to convert Comedy Bang Bang chief Scott Aukerman into a fan of 90s jam band Phish.
Get Up On This Matthew Robinson and Jensen Karp AKA MC Hot Karl let you know what music (and other entertainment) you should be up on, and the stuff you should be getting off of. Got it?
Song Exploder
Short and sweet interviews with musicians and producers who break down the creative process behind bangers like Converge's "Dark Horse", The Postal Services "The District Sleeps Alone Tonight" and the Bob's Burgers' theme tune.
Sound Opinions
Awesome music 'cast from WBEZ Chicago. News, interviews and explorations of themes like jazz, 80s new wave and This is Spinal Tap!
U Talkin' U2 To Me?
Scott Aukerman talks nonsense and occasionally U2 with Parks & Rec's Adam Scott. So meta they even recorded an episode that was a commentary track for their previous episodes.
Who Charted?
The cream of the LA comedy scene run down the latest in music and movies.
Rando
The Attitude Era podcast
A celebration of the nadir of WWF wrestling, from the late 90s to early 00s, one pay-per-view at a time.
Call Chelsea Peretti
CP's PC! That's an abbrev(iation) that might only make sense to fans of this call-in show, in which Chel toys with her fans and runs amok on her ever-expanding soundboard. *jackpot noise*
The Distance
Basecamp (full disclosure: I work for them) take to podcasting, with their audio version of their magazine focused on quirky, independently-owned businesses.
Doodie Calls with Doug Mand
The poopcast in which people share their equal parts mortifying and hilarious stories of shitting themselves.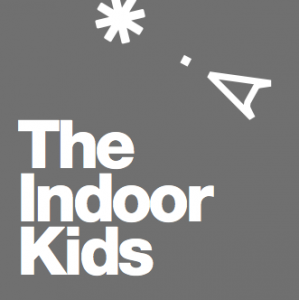 The Indoor Kids
Silicon Valley's Kumail Nanjiani talks video games and other nerdy shit with his wife, Meltdown Comedy booker Emily Gordon.
Nerd Poker
Listen in as Brian Posehn and friends play Dungeons & Dragons.
Rachel and Miles X-Plain the X-Men
Because it's about time someone did. An exhaustive, endlessly enthusiastic chronicle of the ins, outs and retcons of everyone's favourite superhero soap opera.
Serial
The podcast equivalent of Miley Cyrus twerking – the moment the medium hit the mainstream. Proof that investigative journalism might have a future in audio.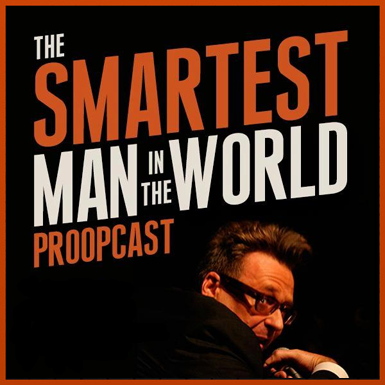 The Smartest Man in the World
Greg Proops holds forth about sports, politics, music, drugs… any subject you can think of, this smart-arse has something to say about it!
Totally Beverages
Devoted to discussions about and taste tests of beverages (and sometimes hot sauce).
Yo Is This Racist?
Tumblog spin-off with mini-episodes dedicated to answering listener's questions about whether things are racist. Spoiler: they almost always are.