by
James Glazebrook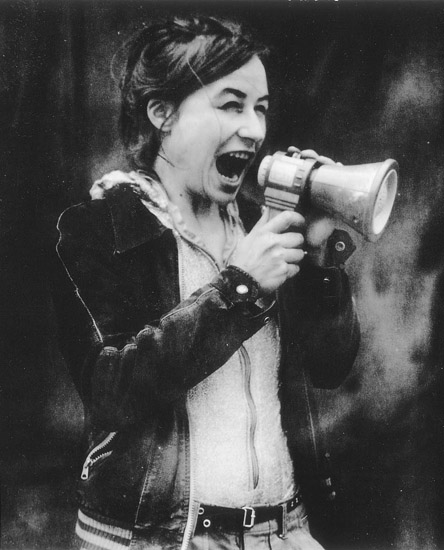 Again,
Pale Music's
Berlin Insane 
compilations have come up with the goods! This time, they helped me unearth the intriguing
Monotekktoni
, who sounds like Björk taking on Siouxsie Sioux in an awesome-off.
The artist herself is a little more abstract in her own description of her music, which I've left badly Google Translated, for art's sake:
I-I do know is what am a rattling rock band without a guitar.
I am a meat grinder in the orchestra in miniature, the conductor turns at the wheel.
The orchestra also. I am the orchestra. I am the conductor.
The conductor is a woman. Volunteering. The drums in double occupation.
Electronic woman I rock band that fits under and behind a table.
And all the heart.
Most recently, she's released a set of piano ballads as Tonia Reeh, but I'm sticking with the electronic bonkersness of her Monotekktoni alter ego. Specifically, "Dynamite", in which the artist builds a pipe bomb disguised as a baby in order to blow up a Berlin bank. BOOM!